Sunday, August 25, 2019
11:15 am - 12:15 pm
Oyen United Church 202 1st Ave East, Oyen
This event has already occurred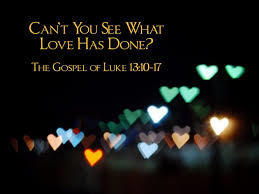 The last of our summer series of hearing new voices reflect on the scripture readings for us.
Today's reflection is provided by Rev. Hilde Seal Minister of Adult Faith, Pastoral Care and Outreach with the United Churches of Langley, B.C.. She tackles the scripture of Luke 13:10-17 "The bent over woman" and it's lesson of choosing people over rules.
Please come and join us.