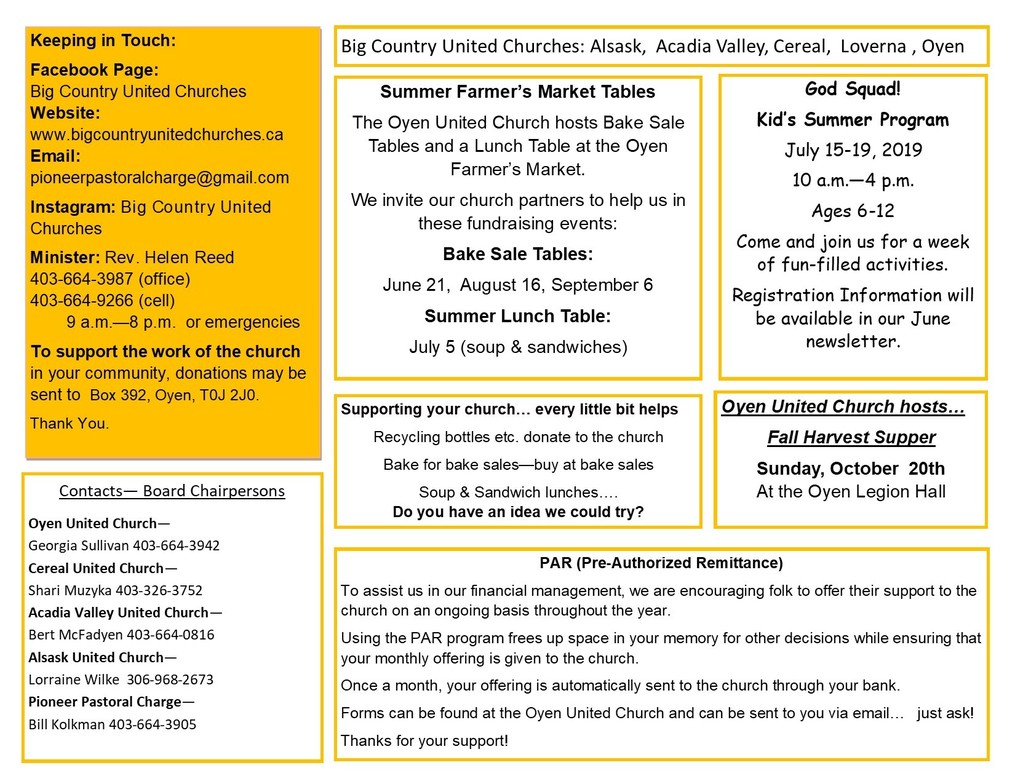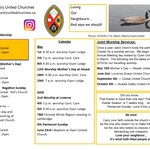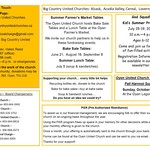 As Spring gets a little bit busy, the church does too!
We are preparing for the summer months, with dates chosen for bake sale tables and a summer lunch at the Oyen Farmers Market.
We now know when our Summer Kid's program is happening too.
Check out our announcements and see if you can keep up with these busy places.