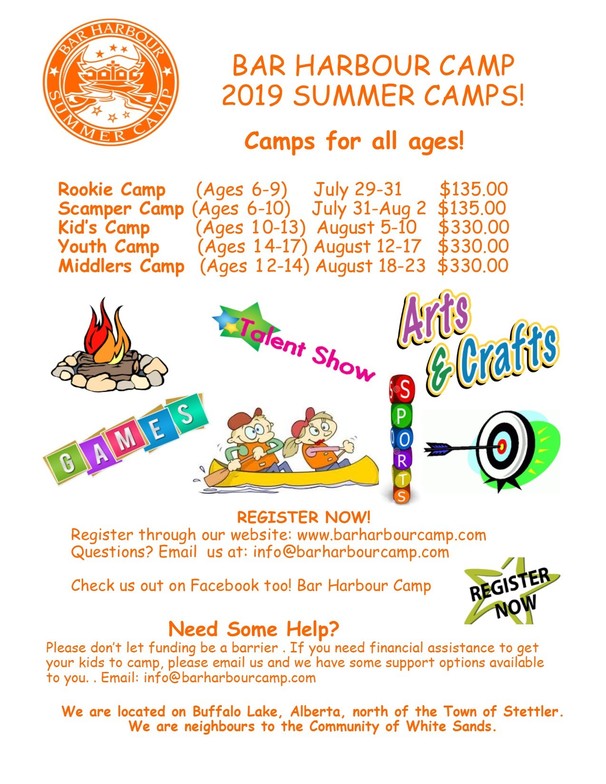 Bar Harbour United Church camp is located on Buffalo Lake, north of the Town of Stettler.
The camp has been providing great summer experiences for children and youth for over 100 years!
Our Minister, Helen Reed, has been part of Bar Harbour Camp since 2001.
Come and join us for some great fun!