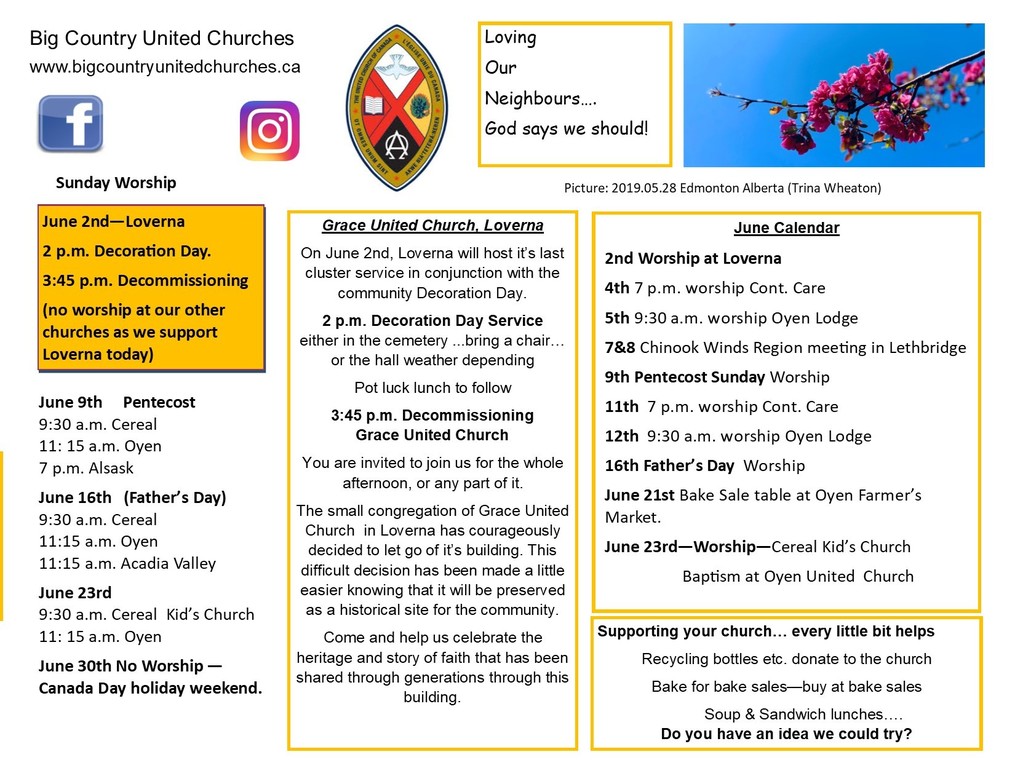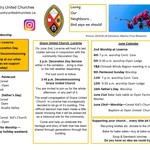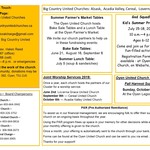 We are rolling into June already! How quickly time flies.
There are many opportunities to join your church community this summer.
We have a summer program for children ages 6-12. (see the news about God Squad to find the registration form)
We have bake sale tables and a lunch at the Oyen Farmer's Market that you can support with your baking and/or your presence. While these are excellent opportunities to do some fundraising, they are also great opportunities to visit and connect with folk too.
Come play with us :)