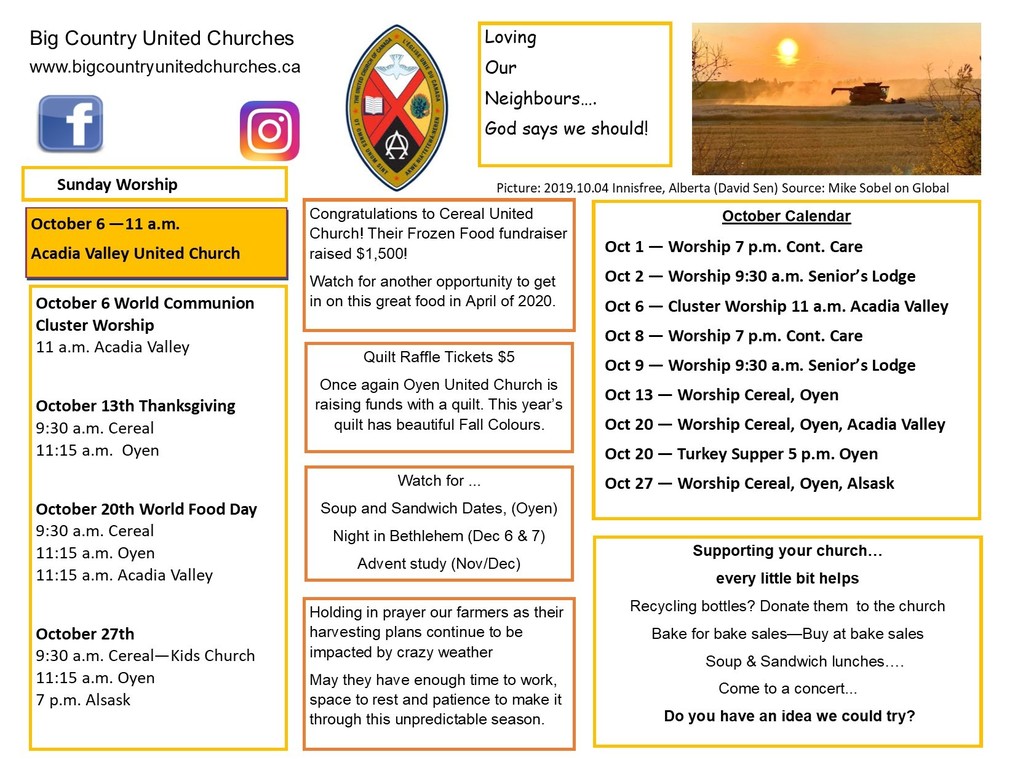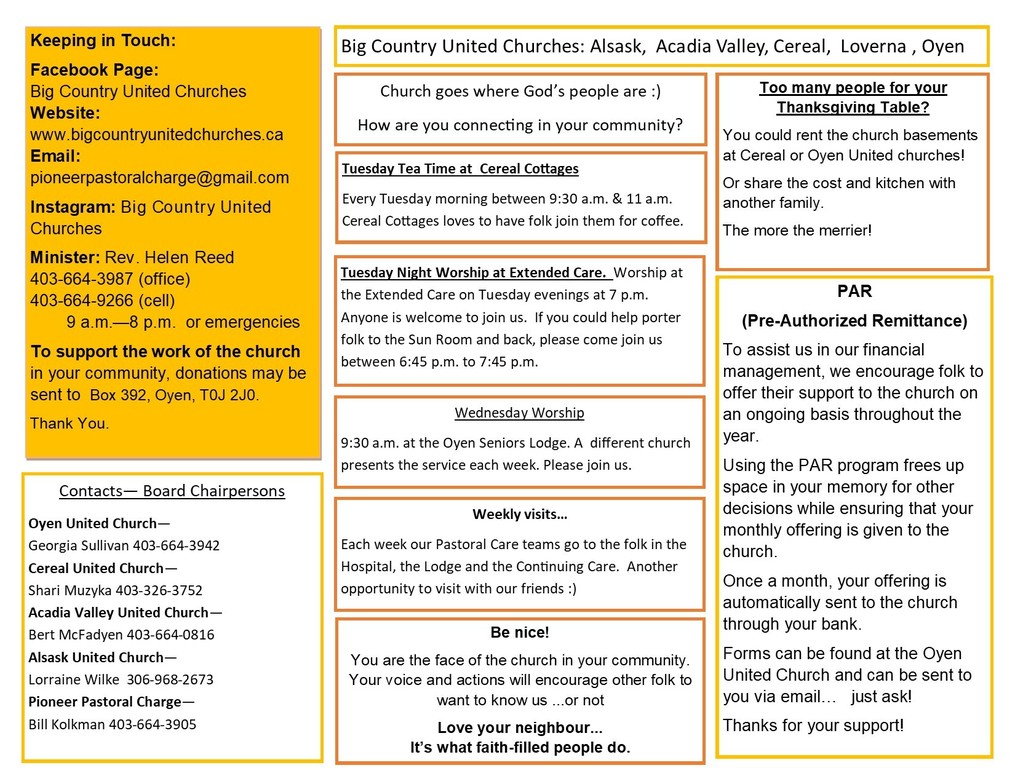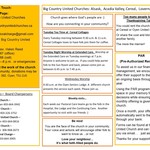 Church life is getting a bit busy again!
In October, we have one more cluster worship -- we'll all be together at Acadia Valley this time... 11 a.m. on October 6th, followed by a Pot Luck Lunch -- all finger foods please so that we don't have to do dishes :)
Lots of opportunities to share time together with a Turkey Supper and Soup & Sandwiches.
Please join us in any of our activities -- including many worship options every Sunday.
Loving our Neighbours -- it's the most fun you know:)